Neurotic Fiction, a south-western outfit consisting of Jessie Pfundner, Livi Sinclair, Rory Matthews and Sean Langdon-Dark, have just released their debut album on the Bristol label Specialist Subject Records. It is called Pulp Music. And what a juicy pulp that is! Clearly alluding to the best traditions of the late 70s' and early 80s' British and American post-punk, the record rings of formidable influences: Devo, Dead Kennedys, Pere Ubu, The Damned, Young Marble Giants and The Raincoats, to name just a few. Albeit, beyond those most easily discernible sources of assumed inspiration, the band draw from a much wider musical legacy, as they confidently plunge into the rock and roll past and, following in the footsteps of another maverick formation, the unrivalled B-52s, joyfully mix styles and conventions to impressive results.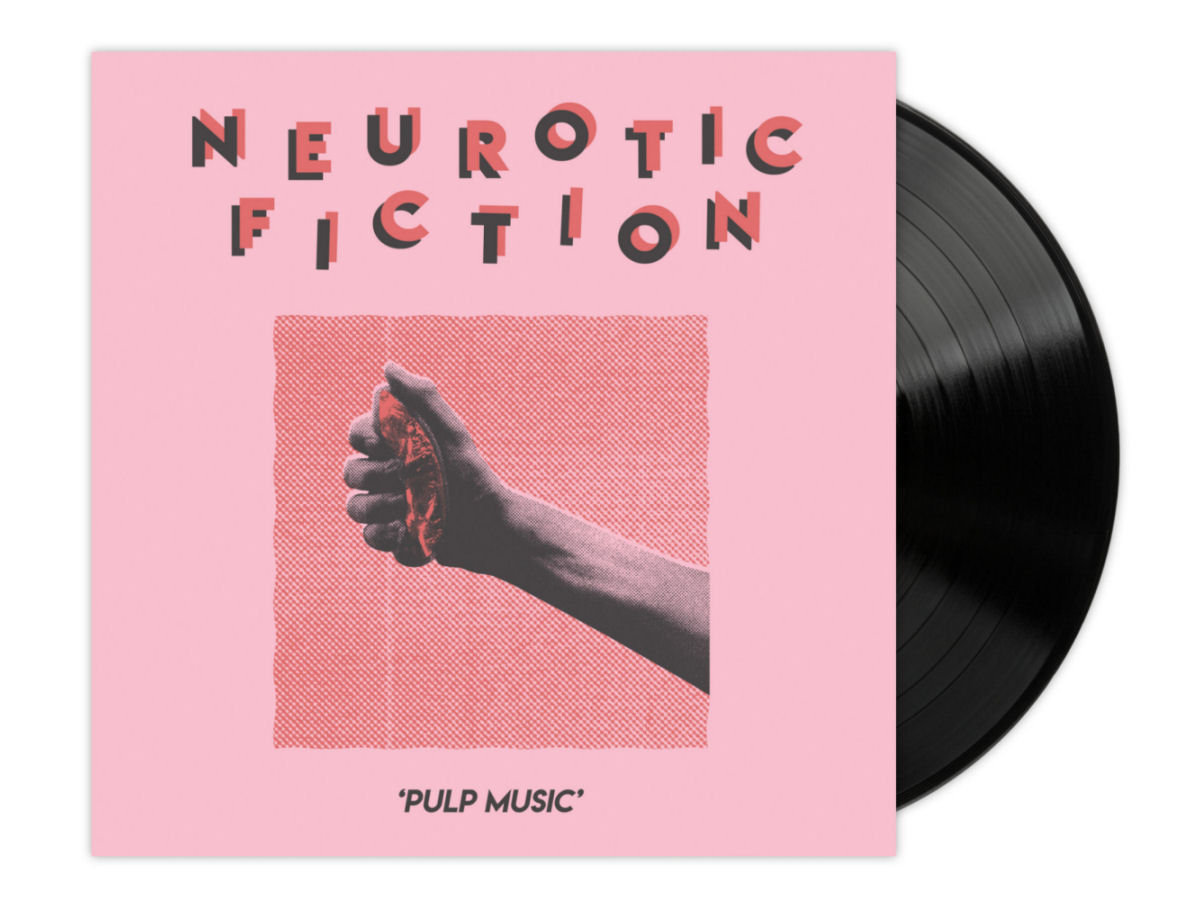 Rather than overshadow the band's collective identity, that rich inheritance helps to spur its members' budding musical temperaments. Jessie's crystal clear, ultra-feminine vocals at once seamlessly blend and delightfully contrast in their self-assured subtlety with Livi's intricate riffs and the astoundingly strong rhythm section formed by Sean (drums) and Rory (bass). It is beyond obvious: Neurotic Fiction are a tight unit of young, yet highly skilled and inspired musicians. As a matter of fact, many mature players could learn quite a bit about artistic integrity from this ferocious bunch of newcomers. They ooze youthful energy and amaze with technical competence. Their sound is both innocent and edgy, soothing and feisty, simple and complex. A truly remarkable album in itself, Pulp Music suggests immense creative potential which, hopefully, continues growing along with the band's expanding catalogue, as they keep raising the bar, setting up new expectations.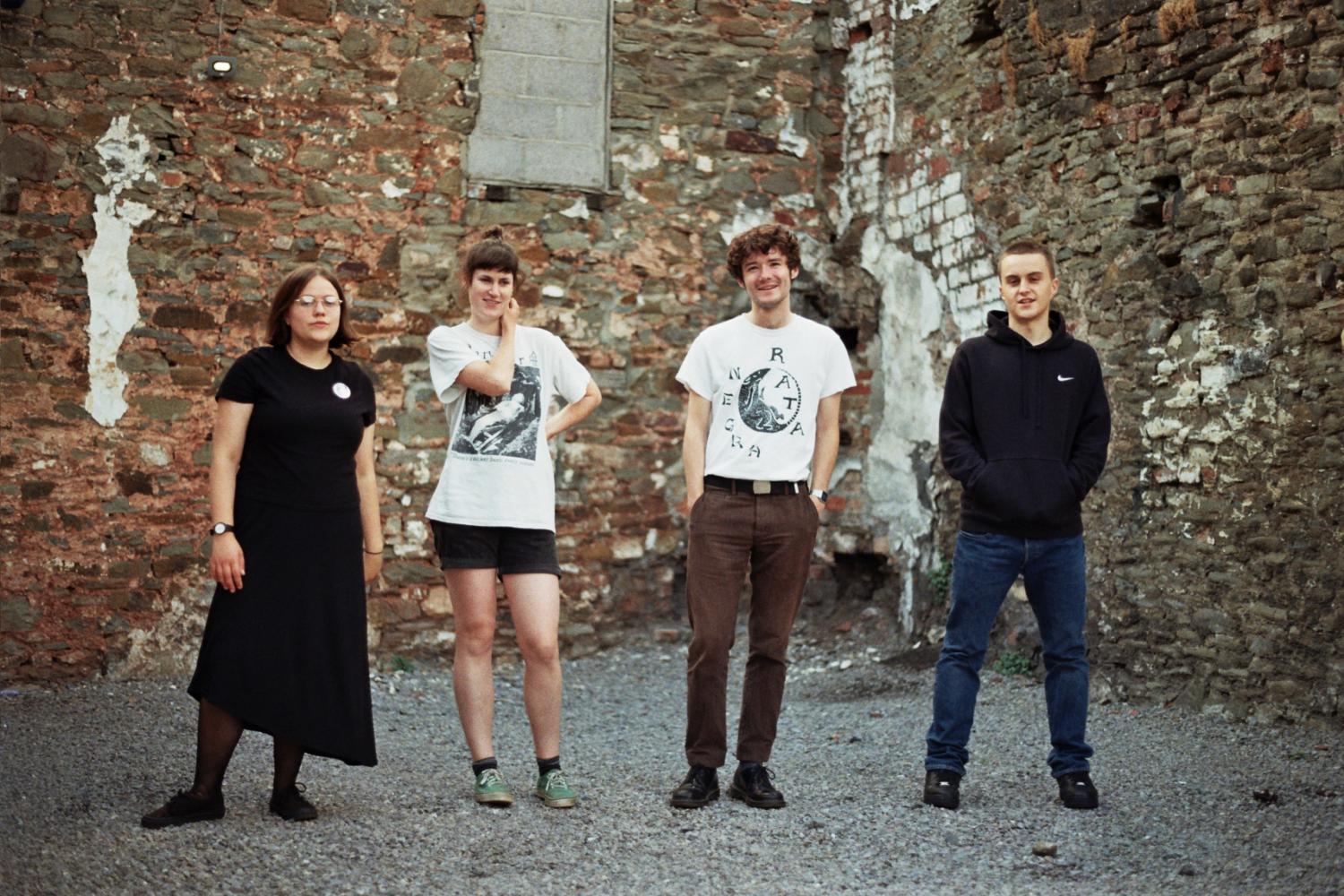 Recorded with great care and sensibility by John Hannon of No Recording, the LP consists of ten perfectly executed tracks. Featuring jangly guitar work, soft vocal touch and ardently precise beats, they are all enchantingly melodic but, nonetheless, intrinsically rocky. Although traditional in terms of structure, with a verse-chorus-verse approach to most songs, Pulp Music exploits the age-old formula to the maximum, and it does so in a seemingly effortless, yet inventive and focused manner.
In lyrical terms, the album revolves around the nagging feelings of inadequacy, guilt and inertia in the face of increasing social pressures, as well as the need for self-acceptance and adjustment of expectations as means of preserving mental sanity. However ancient, these classic punk-rock grumbles appear as burning and valid as ever. The instrumental verve and fast pulse express the sense of urgency and anxiety, while deceptively sweet tunes and angelic overtones serve as an ironic counterpoint, effectively conveying the underlying sense of frustration and despair.
Side A begins with the witty, groovy and bright Social Animal, followed by the somewhat heavier and jittery Collateral, where the band's prowess for the first time reveals itself with a full clarity. Warm Spirit, an upbeat, irresistibly sarcastic and lyrically elaborate piece featuring a splendid rockabilly bridge from Livi, confirms that notion beyond any doubt. Generals brings a shift of tone. Initially mellow and dreamy, in an instrumental reflection of its explicitly oneiric theme ("Had generals in my dreams/Knocking on the door and then telling me to let them in/Two teams, one was good, one was mean/A general came to me in a dream"), it quickly snaps out of the self-induced coma into a dynamic spin of newly regained consciousness, marked by an exquisite guitar swing hovering above deliciously rolling drums. Loose End, a mordant commentary on the job market reality, refers to public labour pains ("They tell us we don't work nearly hard enough/And they know what they're doing, and they cut and cut") with recurrent chimes interjected only by Rory's raspy vocal staccatos delivered hardcore-style.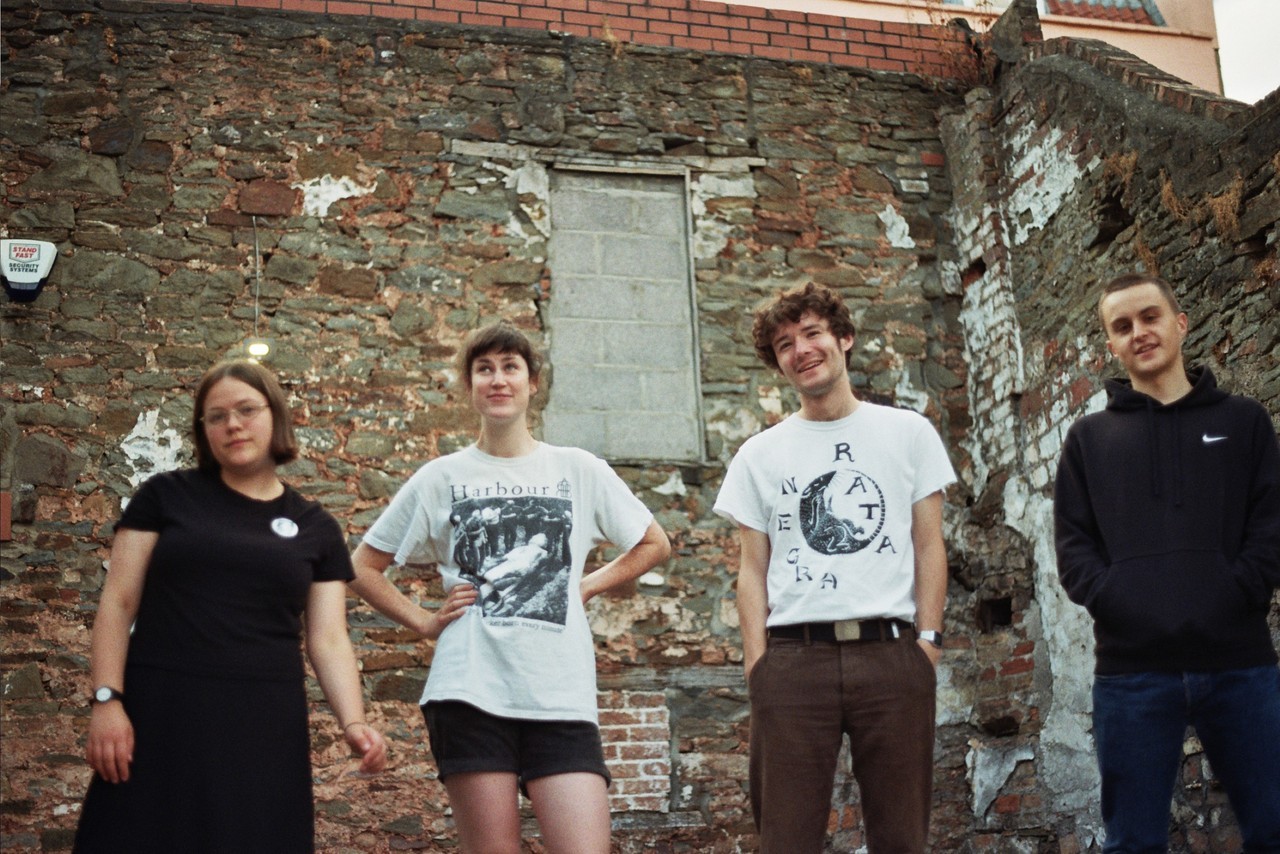 A Knopfler-esque riff marks the beginning of Side B, setting the tone for Bell Curve, a tranquil meditation on the dire straits of amorous yearnings. However simple in comparison to the preceding numbers, it is a carefully balanced composition with impeccably distributed musical accents. The theme of love anxiety continues in Blue Slush, a short, yet evocative piece featuring Rory's gloriously throbbing bass lines which, at once gaining due prominence, effectively highlight the emotional tension contained in the deftly crafted lyrics. The Meaning of LYF, my firm favourite on the album (right next to Generals and Warm Spirit) dives into a western mood, bringing to mind Ennio Morricone's soundtracks along with melancholy-inducing images of vast, deserted expanses, which they so masterfully convey. "You place yourself at the centre/Of the universe and I have to watch you spin/A miniature in a musical box in a vacuum/In soundless atmosphere" – sings Jessie, while Livi's ethereally resonant licks subtly allude to the sense of sentimental void produced by an inflated ego and its constant attempts to validate itself in the eyes of others. Finally, the speedy and wiggly Mediator smoothly progresses into the Ramones-inspired Pulp Music – the self-referential closer. This relatively straightforward, high-octane punk piece is at once a heartfelt ode to music, creativity and freedom of expression.
Highly promising and self-assured, the band's first album shows off the nerve, spirit and technical prowess of all the involved parties. Revealing a whole range of brilliant influences, it is an unpretentiously playful and experimental debut, paving the way towards a more artistically independent style. With Livi's unquestionable guitar finesse enhanced by the enviably powerful combo of Rory on bass and Sean behind the drum kit, Neurotic Fiction have a tremendous instrumental capacity, enabling them to make their mark on any musical territory they choose to explore. Whatever path these four may take, they seem unlikely to disappoint.
You can support the band by ordering Pulp Music album via Specialist Subject Records or the Neurotic Fiction Bandcamp page.
© Anna Bajor, Tracks & Frames, 2018. Unauthorised use and/or duplication of this material without express and written permission from this site's author and owner is strictly prohibited. Excerpts may be used, provided that full and clear credit is given with appropriate and specific direction to the original content.