Charlie Kaufman's latest film, I'm Thinking of Ending Things, adapted by him from Ian Reid's book of the same title, has stirred a lively discussion in critical circles, regardless of the fact that, as a Netflix product, it has only had a very limited theatrical release in the US and so far none in Europe. The whole debate revolves around the picture's narrative complexities, while appearing considerably less concerned with its visual merits. That is not entirely unexpected, given that most value of Kaufman's new directorial pursuit lies in its verbal expression, stemming straight from Reid's novel. The most faithful rendition of a literary work in the revered screenwriter's career up to date (featuring such gems as Being John Malkovich, Adaptation and Eternal Sunshine of the Spotless Mind), it is undoubtedly rich in meaning and valid philosophical considerations. Yet, as a one-to-one transposition of the book's own word-based substance into the ontologically foreign context of film, it ends up failing as a piece of cinema.
I'm Thinking of Ending Things tells a deceptively simple, albeit meandering story of a "young woman", otherwise referred to as Lucy, Louisa, Lucia or Ames (Jessie Buckley), and her boyfriend Jake (Jesse Plemons) on their first visit as a couple to Jake's parents' (Toni Collette and David Thewlis) isolated farmhouse. Unsure of her feelings towards Jake, Lucy regrets accepting the invitation and ponders breaking up the relationship. Her conflicting thoughts come to light in the inner monologue invariably beginning with the titular phrase which has the recurring force of a mantra, constantly interjecting conversation – be it with her boyfriend or, further on, with his family.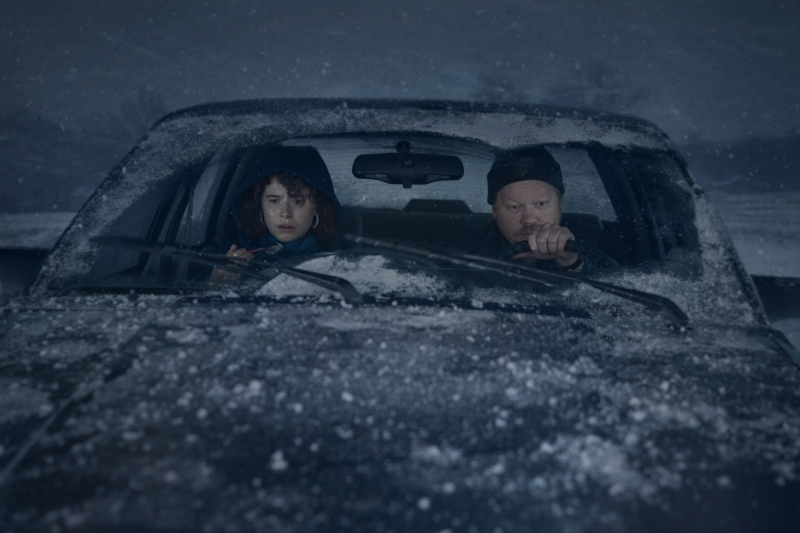 The more the two advance in their day, the more unclear their identities become. Psychological complexities amount. Various elements of contemporary gender discourse enter the frame. The background story about their first encounter gains new versions as the timeline blurs, warps and loops. The present morphs into the future which then makes a U-turn into the past. Faces and hands wrinkle, only to smoothen again along the way. The couple's professions and passions shift, suggesting they are blending into one. Is it indeed an exploration of Lucy's subconscious or might she be just a product of Jake's troubled male psyche? Is he usurping her achievements, or merely hoping for her to be more akin to him? Their never-ending intellectual disputes turn upon themselves and collapse like an infinite corridor of mirrors multiplying their own reflections. According to the same rule, the script's highly ambiguous text resembles a Fabergé egg concealing multiple copies of itself, each one of them brimming with cultural allusions and references.
It would be grossly unfair not to point out that the existential dread saturating this self-referential landscape is beyond convincing. Thanks to extensive creative efforts of Polish cinematographer Lukasz Zal (Ida, Cold War), the film is successful at recreating the nightmarish mood permeating the original, at times bringing to mind Jordan Peel's extraordinary debut Get Out. The bold choice of the 4:3 ratio effectively conveys the deepening sense of claustrophobia and paranoia tormenting the characters' minds. Yet, with every elapsing minute, it proves increasingly difficult to turn a blind eye to the fact that it is all happening mainly in speech. Ultimately, it is dialogue, not image, that drives the narrative's unfathomable contortions.
Kaufman does not attempt to make sufficient use of his chosen medium of expression, which results in the adaptation adding little value to its source. Developing in a very limited timeframe (less than 24 hrs, at least in the purely physical realm) and only two locations (Jake's car, which hardly seems to be moving at all, and his parents' house), I'm Thinking… fits the Aristotelian rule of unity of action almost to a T, making it appear more as a theatrical chamber piece than a film. Consequently (and paradoxically), it is nearly as static as a statue. And, like most statues, it happens to be rather wearing to watch for an extended period of time, forcing the viewer to break the experience down into a couple of smaller, more manageable chunks. Held together by the brilliant performances of the leading couple, as well as the remaining cast, the script has the solid weight of a Harold Pinter or Sam Shepard play, but very narrow cinematic potential to justify its transplant to screen. The brutal truth is that Kaufman does not seem to naturally think in moving images, and when he does, it often comes out rather ludicrous, as it is the case with the widely discussed dance scene. Its excessive symbolism belongs to the world of theatre, yet feels painfully out of context when forcefully imprinted on the fabric of film.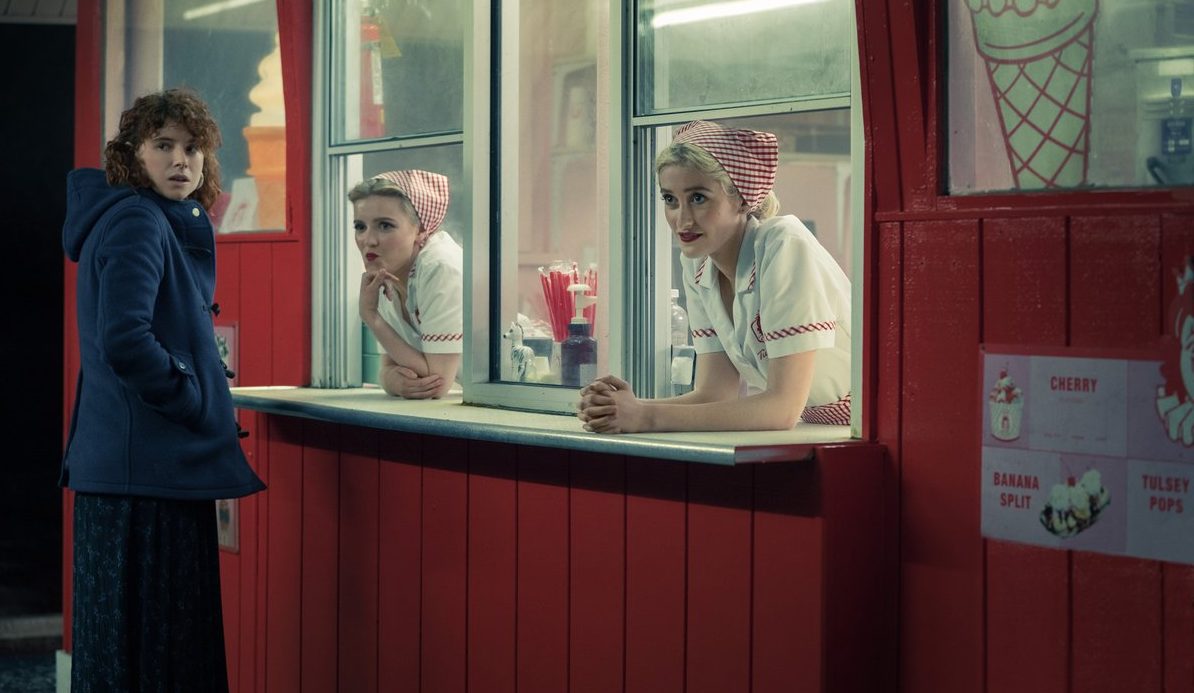 The only way of making I'm Thinking of Ending Things at all defendable is by utterly ignoring its filmic associations and treating it as its own thing altogether. Among the so far established quasi-cinematic forms of representation, it displays most obvious similarities with the once popular genre of TV-play. Alternatively, following the loose remark of Mark Kermode who, in his BBC Radio 5 Live show Kermode and Mayo, referred to it as an audiobook with visuals, it might be reasonable to go one step ahead and call it simply a videobook. Intended exclusively for home reception, it could be seen as a forerunner of an entirely new genre governed by its own rules with respect to time-flow and composition, and therefore enabling (or even encouraging) discontinuous viewing. Yet, regarded in accordance with its intended status, that is as a film, it is, unfortunately, too far removed from its basic principles, missing the mark in both screenwriting and directorial terms.
© Anna Bajor, Tracks & Frames, 2020