Formed by David Hand and Elizabeth Still from Bishop's Castle in Shropshire, Haress are a guitar duo drawing freely from blues, folk and drone musical traditions in order to create hypnotic soundscapes of a tremendous cinematic appeal. For their self-titled debut LP, to be officially released on 13th March by Lancashire & Somerset Records, the pair maximise their expressive potential conjuring ethereal auras out of meticulous ensemble arrangements, as they join forces with Chris Summerlin (Grey Hairs, Kogumaza) on guitar and Echoplex, David Smyth (King Klang, Mind Mountain) on drums, Nathan Bell (Lungfish) on trumpet and Thomas House (Sweet Williams) gracing the album with his atmospheric vocals.
Featuring spectral artwork reminiscent of A Ghost Story, David Lowery's filmic wonder dealing with the subject of time, memory and potent feelings overcoming spatio-temporal barriers, the album invokes the spirit of the past as an inherent ingredient of the present, its vestiges permeating all aspects of physical and mental realms. The opener Swifts, Swallows and Martins sets an expectant mood conveyed with shimmering strings and tolling bells enveloped in a fuzzy blanket of distortion. As the band progress, they take stealthy looks under the surface of the ordinary, bringing to mind the mysterious world of unanimated objects of Bruno Schulz, so masterfully depicted in Quay Brothers' body of work.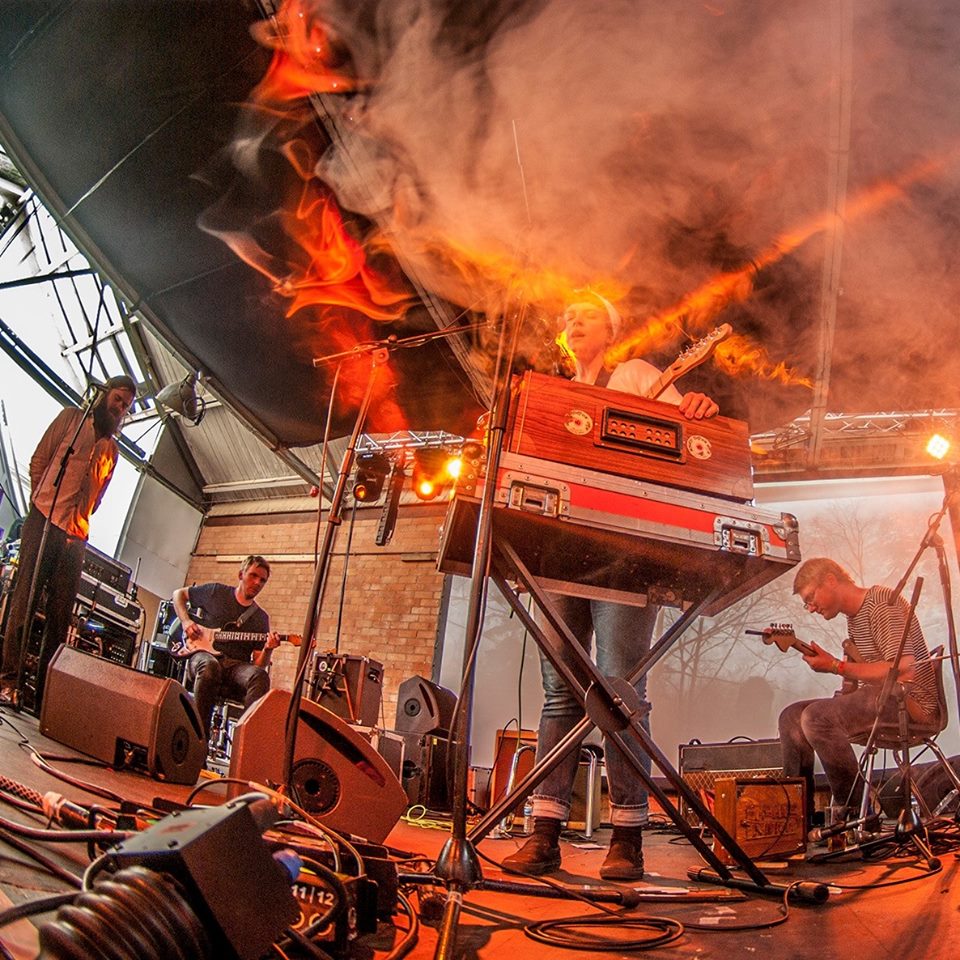 This approach is most striking in the record's feature pieces which come alternated with brief interludes. Allowing ample space for circular development of the hauntingly beautiful themes, those extended impressions gradually gain density and dramatic tension along with a sense of purpose and perspective.
In Sun, Shit and The Moon, the silvery clear contrasts with the saturnine dark, just as the apparent seems to conceal the unknown, enhancing the mystery contained in all things dead and alive. Organic sound effects and subtly layered guitars come into a symbiotic interplay with drums and otherworldly susurrations which, like shamanic chants, induce a pleasing state of hypnosis.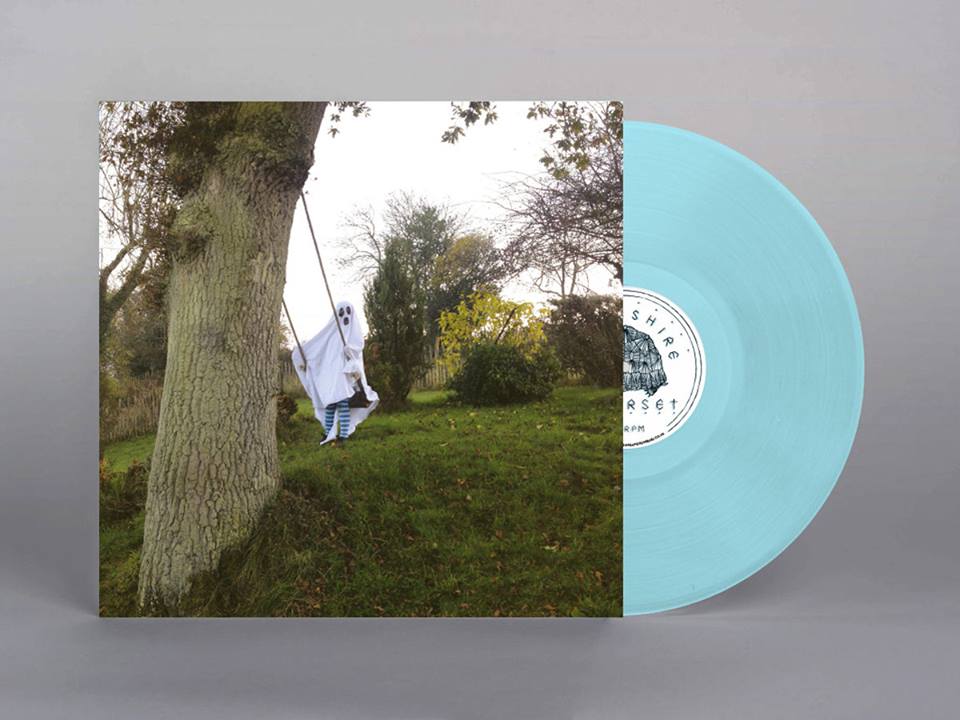 The above notions hit with full force in Severing, the unquestionable centrepiece of the album. A brooding riff punctuated with dull thuds and spine-chilling metallic noises prepares the ground for the vicious, creepily quivering vocals which set up a new standard of confessional delivery. Past the thunderous climax, the dominant theme recurs in breathtaking fuzzy loops. The most visceral of the album's compositions in its pronounced yet measured enigmatic feel, Severing attains a rare metaphysical quality transpiring from musical excellence.
Honey Guide, built around a resonant theme subject to infinite iteration, is highly indicative of mutual influences within the tight circle of musicians of various affiliations. The record's closer, it unleashes a profusion of bright tones laced with anxious persistence relieved only in the strangely soothing but nevertheless sombre vocals of the coda.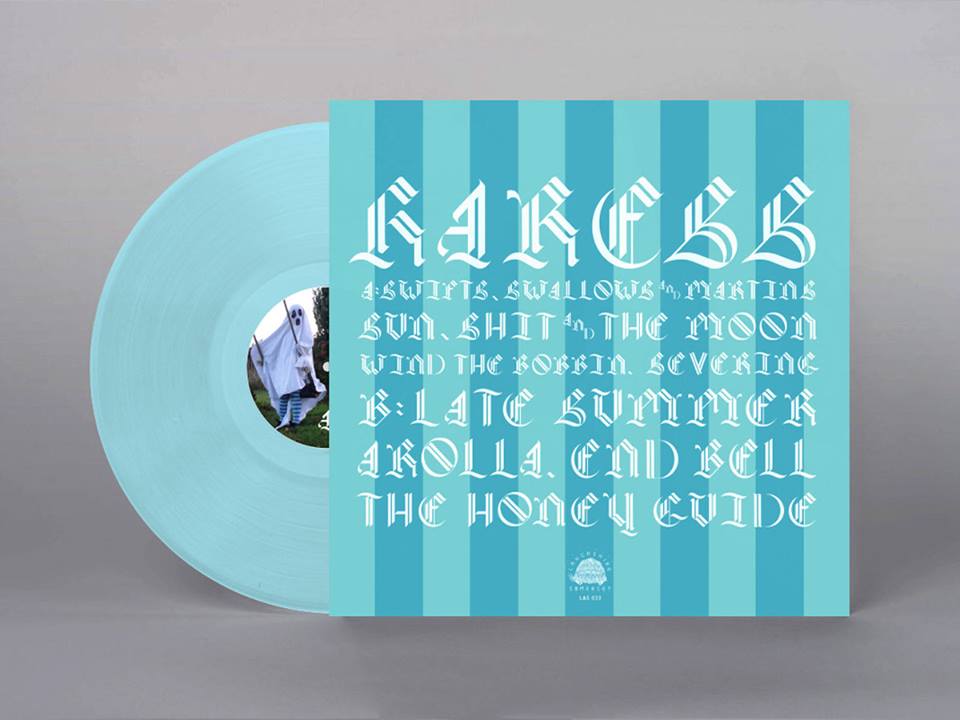 Thoughtfully devised, the album offers plenty of aesthetic pleasure throughout. Wind the Bobbin, a two minute long gem conjured with Echoplex-effected trumpet and guitar, transports the listener into a parallel dimension of eternal peace and harmony. Arolla, with its glorious scintillating riffs conversing with echoing drums, evokes infinite open spaces and the accompanying sense of freedom entwined with amazement at the sheer fact of existence. End Bell, a fast-paced, bouncy piece woven from Appalachian references, is an affirmation of the joyful spirit manifest in traditional song and dance.
That said, Haress are at their best when they bravely delve into the murky undergrowth, taking secret paths to all those nooks and crannies from where one cannot return unchanged. And in this very sense, their debut album is a triumph. Transcending the obvious and predictable, the band translate their folk sensibilities into a sonic expression of mystery as an intrinsic component of life. With the depths of Severing lingering in mind long after the record has ended, it is impossible not to rejoice in the premonitory chill at what lurks around the corner. Hopefully, whatever that might be, it reveals itself sooner rather than later, as, albeit scary, its prospect is mighty exciting.
You can read more on Haress and pre-order the album on their Bandcamp page: https://haress.bandcamp.com/
©Tracks & Frames, 2019