So far known to the broader audience mostly as a former touring member of Kurt Vile's backing band The Violators, Steve Gunn, a formidable finger-picking guitarist, has recently taken a new approach to his solo career and released the phenomenal album Way Out Weather which, along with the 2013 effort titled Time Off, showcases a previously undisclosed facet of his exceptionally versatile artistic personality.
Steve attained his awe-inspiring instrumental prowess by playing to records and videos of American Primitivism masters, such as John Fahey and Robbie Basho. He has also been heavily influenced by country blues pioneers, such as Charley Patton, Blind Lemon Jefferson and Blind Blake, as well as the revered folk innovators Sandy Bull and Peter Walker, the New York avant-garde (La Monte Young, John Cale) and modern jazz (Sun Ra, John Coltrane and Miles Davis). However, long before finding himself deeply in love with blues and guitar experimentation, Gunn had cut his teeth in some, as he puts it, "pretty terrible hardcore bands", where he let his teenage angst out by passionately shredding on a bass.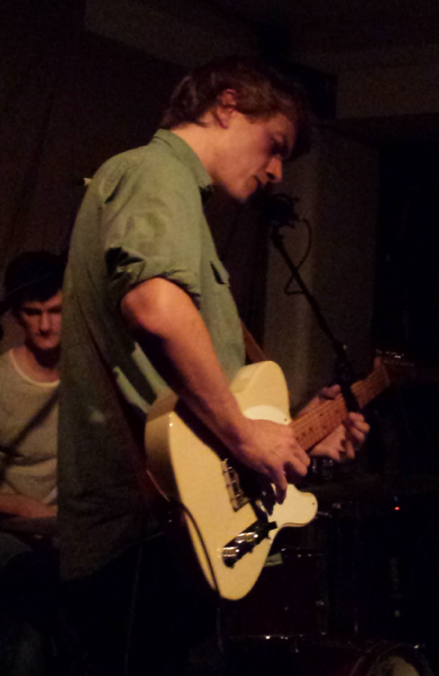 A Philadelphia native, Steve Gunn grew up in the suburb of Lansdowne, in close proximity to the family home of Kurt Vile, who happened to be his grade-school mate. Initially attracted to the radical punk scene of the 80s, in his late teens Steve started slowly gravitating towards the traditional sounds of the American South. Having swapped his bass for an acoustic guitar, he found a long-lasting inspiration in Blind Blake whose unique ability to play rhythm, bass and melody on just one instrument and sing on top of it fascinated him to no end. Not much later, the young aspiring musician discovered fellow Philadelphian artists Jack Rose and Bardo Pond. He was also becoming increasingly drawn towards the non-western musical traditions, developing a special interest in Indian and African styles. Finally, after a prolonged phase of almost complete detachment from the external world, with his activity limited to intensive absorption of sounds, relentless guitar practice and occasional jamming with friends, in 2001 Steve decided to leave his place of birth and take a plunge into the deep and treacherous waters of New York City.
This life-altering decision has paid off well. After a period of instability marked by the self-released debut and two albums issued by small underground publishers, in 2009 the young guitar wizard got signed to Three Lobed Recordings, a print-run boutique label based in North Carolina. This fruitful collaboration was inaugurated with the impressive Boerum Palace, Steve's first vocally oriented album, beautifully showcasing his budding song-writing craft. Yet, contrary to general expectations, the next three years didn't bring any new developments on this freshly discovered territory. What followed instead was the release of a few titles from Gunn's instrumental catalogue, including the outstanding limited-edition LPs of Sand City and Ocean Parkway, which document the artist's creative exchange with longtime friend and excellent drummer John Truscinski.
However, as Steve's musical horizons were expanding and his artistic personality longed for a change of landscape, he started gradually redefining his style, while taking care to preserve musical texture. The need for some degree of simplification was evident, given the artist's growing difficulty in weaving vocals into the complex fabric of his instrumental compositions. As a result, Time Off – Steve's first solo record bringing his songwriting so closely into focus – saw the light of day. Featuring Truscinski on drums and Justin Tripp on bass and second guitar, it offers an opportunity to witness the formation of a sublime core trio whose members respond to each other organically, as if they were linked by an invisible thread.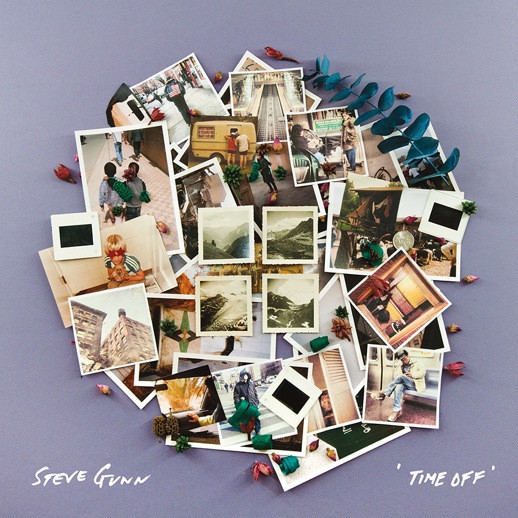 Low-key and honest, Time Off – released in 2013 by Paradise of Bachelors (another NC-based independent label) – is made of six delightfully flowing, raspy tunes drawing on the best tradition of Delta blues, Velvet-esque drones and folk-rock sensibility.
It opens with the hypnotic Water Wheel, containing a universal reflection on the circular nature of existence. Structured around a single motif, which expands and echoes ad infinitum creating an aural equivalent of ripple effect, the song is an excellent introduction to Steve's style characterised by the creative use of repetition.
From there on, the album leads us through the varied landscape of the artist's inner world, elegantly balancing general views and ideas with more specific observations stemming from the lyricist's immediate surroundings. The exquisite, organically developing compositions of Lurker and Street Keeper perfectly exemplify the latter approach, revealing Gunn's special talent for poetic representation of quirky local characters.
The following New Decline, an intense, stirring number pointing to more rocky, blues-founded aspects of Steve's universe, is the record's obvious centrepiece. Next comes Old Strange, the wonderfully sprawling ode to the prematurely departed friend and inspiration Jack Rose, with its energy gradually raising towards a cathartic culmination and then slowly dissipating into the void. It precedes the instrumental closer Trailways Ramble (afterwards creatively transformed with The Black Twig Pickers as part of the collaborative effort Seasonal Hire) whose obsessively recurrent Eastern-inspired motif lingers long after the last note is silenced.
And it all happens with an amazing fluidity and simplicity resulting, as is usually the case, from great care put into the conception of elaborate guitar licks and vocal arrangements which, notwithstanding, never come across as overdone or excessively ornamental. On the contrary – every single element of this notable body of work seems to contribute on equal terms to the final effect of utter musical bliss.
Although excellent in its own right, from today's perspective Time Off may be regarded as the forerunner to the complete statement of Steve's latest opus, Way Out Weather, which reached the audience in the autumn of last year. Ambitious and exploratory, the new album – recorded with the same core team of trusted musicians – is a confident step in a new, exciting direction. Both in lyrical and musical terms, it conquers some previously unexplored territories, strongly reaffirming Gunn's position as one of the most talented and intriguing artists of the independent world.
When he took on the project of Time Off, Steve, who has earned his stripes in the field of free improvisation and proven his instrumental mastery in a number of collaborations with some of the finest artists, had to leave his comfort zone and put some effort into developing his singing skills in order to achieve a strong vocal presence in a more rock-oriented repertoire. On Way Out Weather, Gunn continues challenging himself with the dual role of singer and song-writer and displays the newly gained vocal competences with impressive grace and confidence, revealing – perhaps in a not entirely aware manner – some unmistakable Lou Reed influences. His naturally deep voice of a pleasantly warm quality is a fine instrument, which he has already tuned to the highest standards.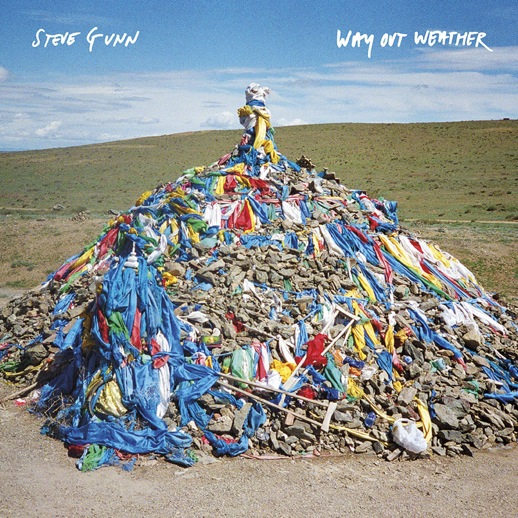 Gunn's new achievement is a tightly-bound collection of carefully arranged songs whose deceptively effortless flow has a potent spellbinding effect. Performed at once with quiet focus and thrilling intensity, they have distinct textures and rhythmical patterns which interlace seamlessly, forming a rich musical tapestry.
The album's eponymous opener unfolds subtly and hypnotically, setting the tone for the whole record. Next comes the irresistibly helical Wildwood followed by two examples of Gunn's signature character studies: the southerly brooding Milly's Garden and the gently rolling Shadow Brothers – both excellent examples of Steve's indisputable song-writing gift. If anything on Way Out Weather calls for a pinch of criticism, it's the latter song's overy embellished arrangement. As I had a chance to confirm during Gunn's performance at The Lexington in London last month, the stripped down live version of this simple yet meticulously crafted piece reveals its true soul – the intimate beauty which seems to have been obscured by the overly sweet tones of banjo present on the record.
The following Fiction – a dreamy, sparkling song on the grand illusion of life with its interesting use of sound manipulation techniques – is the first work on the album to clearly mark the new direction. Drifter's Middle-Eastern guitar riffs combined with a heavy bass drone reinforce this notion, indicating a more open, experimental approach. Having triggered the audience's curiosity for the dark side of his artistic personality, Gunn quietens things down introducing the ethereal, mantra-inspired Atmosphere, only to stir them once again with Tommy's Congo. The closer's otherworldly, trance-inducing sound produced by the more than ever prominent rhythm section leaves the listener thrilled with expectation about what is going to come next.
Way Out Weather is a thoroughly engaging and immensely rewarding record, coming from a mature artist who is entirely aware of his unique skills and knows perfectly well how to employ them in order to fulfil his vision. The undeniable inventiveness of this material combined with its feel of authenticity sets Steve miles ahead of his contemporaries.
The album's entrancing quality seems to lie in the idea of spacial-temporal infinity and lack of boundaries expressed both lyrically and instrumentally. The broad sweep of Steve Gunn's music brings about associations with the vast American landscape and an open, empty road leading to the unknown. In its limitless approach, this subtle work achieves what is the measure of excellence in any art – it touches upon the intangible, reaching or at least nearing transcendence. In comparison with Time Off whose focus was narrower and goals smaller, Way Out Weather aims higher and reaches farther, covering extensive musical territories, from blues through raga to African folk. Without ever sounding even remotely derivative, it reveals the great variety of inspirations and influences Gunn has so far absorbed and more or less consciously incorporated into his body of work. Thoroughly assimilated and filtered through the artist's individual sensitivity, they provide an origin to a completely new quality imbued with an immense expressive potential.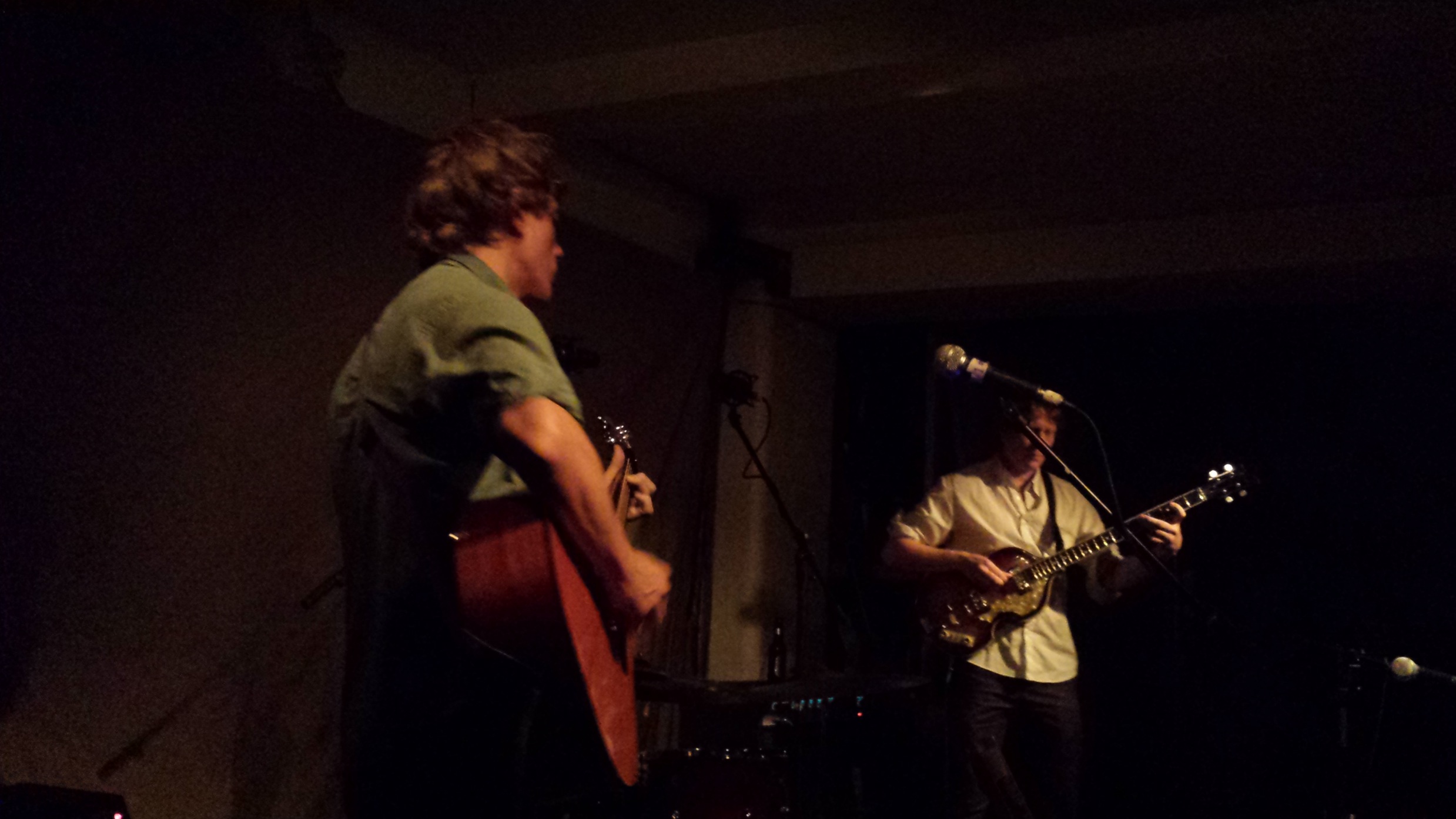 "Best try not to blame/cause you know you don't fit in/Just observe the ways of the master/Watch his ways and take it for what it's worth (…) Steady eyes on the crowd/To see what's going down/Never once look down at what they're playing/ Never look down at what you need to do." – Steve's soothing yet firm baritone intones in the album's final piece. Loyal to the now almost extinct ideal of a musician in constant pursuit of perfection, this exceptionally talented artist is confident enough not to shy away from recognition, yet never to the degree of letting the sentiment of self-satisfaction divert his gaze from a determined point on the horizon. Next to the irrefutable value of his work, that's a quality to behold.
Steve Gunn is nearly wrapping up his European tour. Details can be found on his website: http://www.steve-gunn.com/