This time, let's talk about music. There is no way to deny that the subject has been recently given relatively little coverage on this blog. This is to be blamed on a great variety of cinematic events demanding my immediate attention. But the balance needs to be restored and that's the purpose of this very post, as well as of a few upcoming ones which are intended to form a musical mini-series. Fortunately, there is plenty to talk about, as the autumn and winter months have brought several noteworthy releases, some of them bordering on utter perfection.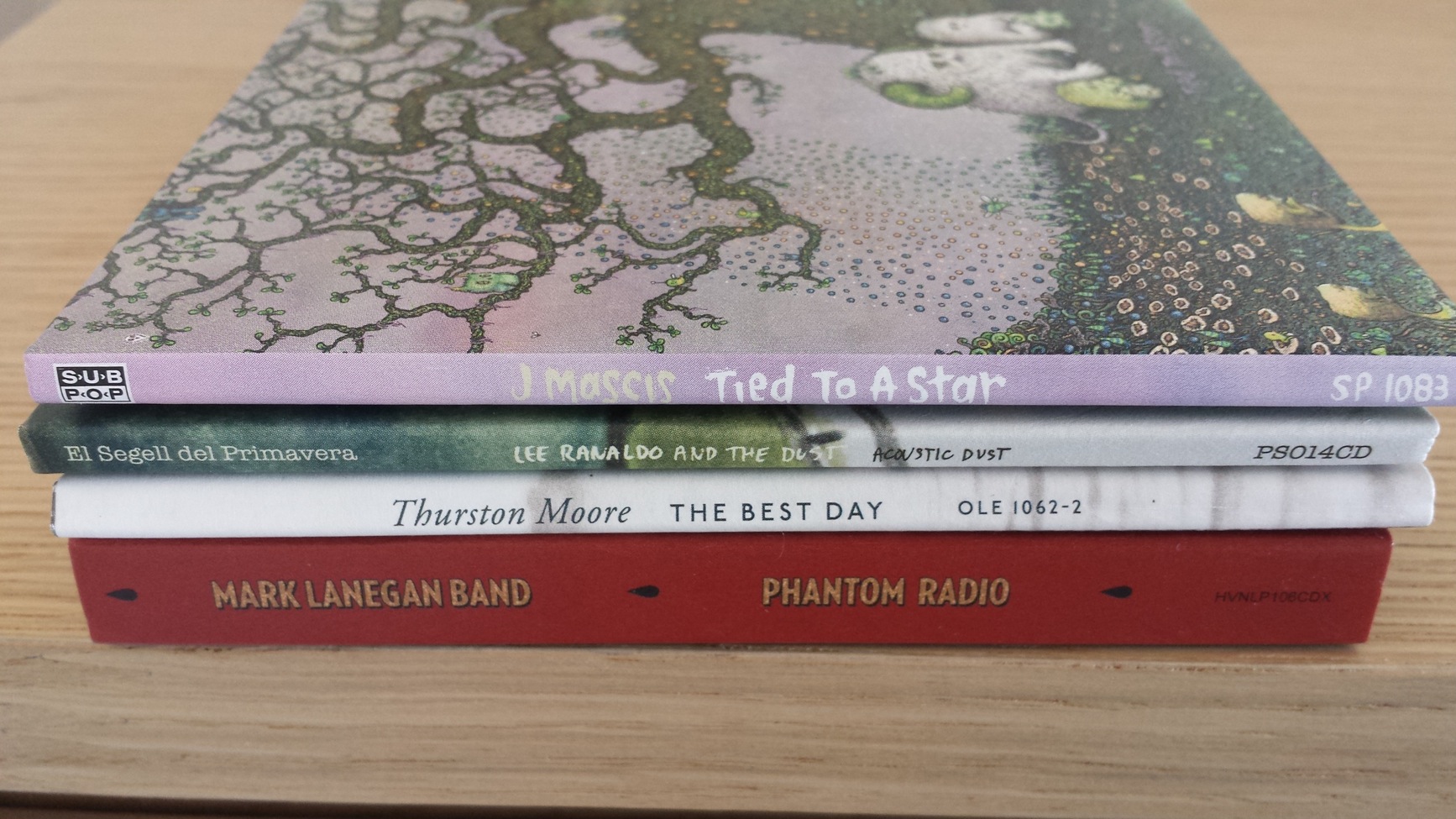 The four giants of the alternative rock scene, J Mascis of Dinosaur Jr, Thurston Moore and Lee Ranaldo of Sonic Youth and Mark Lanegan – once the frontman of Screaming Trees and now an accomplished solo artist with a varied but invariably excellent output – have just recorded new albums and toured extensively in their support. On a separate note, Steve Gunn, a much younger but already renowned virtuoso guitarist, after a period of intensive touring with Kurt Vile as a member oh his backing band The Violators, is now promoting his second solo album, Way Out Weather.
Today, we will listen closely to J Mascis's newest achievement. Released in the late summer 2014 on SubPop, Tied to a Star is Mascis's third solo LP, after the 2006 Live at CBGB's and the 2011 Several Shades of Why. Although perhaps somewhat less innovative than his previous works, it is undoubtedly a very attractive, stylistically diverse and dynamic record containing ten auto-reflective pieces for electric and acoustic guitar.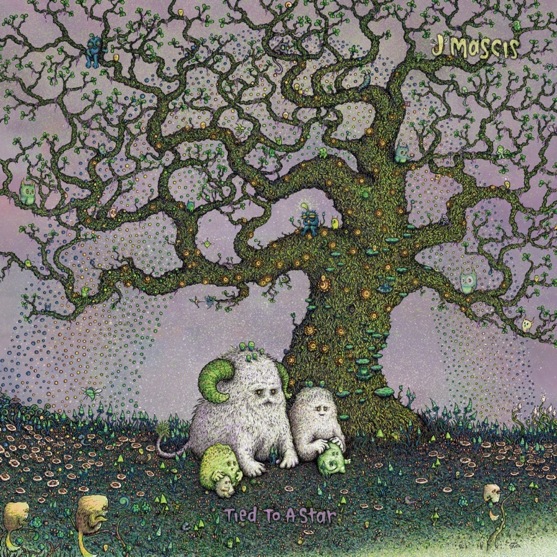 Starting off with the subtle Me Again and immediately afterwards proceeding with the raspy and upbeat Every Morning, the album's concept is based on graceful alternation between beautifully arranged lyrical tunes boasting some awe-inspiring finger picking (Wide Awake) and more intense, grungy numbers, such as Heal the Star, with its fantastic arabesque solo and original pedal effects, or Stumble, contrasting Mascis's signature falsetto and low guitar tuning. Stumble is especially interesting in compositional terms, as the recurring phrase "don't expect me to know" sounds like a direct borrowing from Nirvana's Jesus Doesn't Wants Me For A Sunbeam which, on the other hand, was Kurt Cobain's sardonic take on The Vaselines' innocent, folky tune. The following And Then, a wonderfully dreamy and nostalgic number with a silverly clear tone, reveals the fragile side of the artist who, however, quickly erases this impression launching into the confident and kicking instrumental called Drifter, a rich and layered East-inspired piece making excellent use of tambourine. The dynamics of slow and fast, heavy and light is interestingly employed in Trailing Off, a personal, circular composition culminating in a cathartic distortion. After another quietly introverted moment of Come Down, the album ends with a Dinosaur-esque scratchy and sweet dissonance of Better Plane, whose elaborate rhythmical pattern enriched with some pretty daring effects reveals Mascis's creative talent in its full glory.
Combining the artist's extraordinary instrumental proficiency with his unique lyrical sensitivity, Tied to a Star is a carefully arranged and thoroughly polished record which, as it is frequently the case with musicians of his league, feels as light and effortless as it can only be imagined. Idiosyncratic as ever, Mascis seems to have reached a new level of artistic maturity which adds to his work a dimension of depth and emotional weight greatly increasing its already tremendous appeal.
© Anna Bajor-Ciciliati, 2015. Unauthorized use and/or duplication of this material without express and written permission from this blog's author and owner is strictly prohibited. Excerpts and links may be used, provided that full and clear credit is given to Anna Bajor-Ciciliati with appropriate and specific direction to the original content.