A Beautiful Day in the Neighbourhood is one of those feel-good yet intelligent movies that everyone should see. Dedicated to Fred Rogers, the legendary host of the endearing and highly educational children's programme Mister Rogers' Neighborhood, which ran, mostly on PBS, from 1968 until 2001, it helps restore even the most strained faith in humanity by depicting the subject's loveable nature and his tireless efforts to bring out the very best of his young viewers.
Inspired by the real-life feature Can You Say… Hero? by Tom Junod, published in 1998 by Esquire, the script written by Micah Fitzerman-Blue and Noah Harpster approaches the phenomenon of Fred Rogers from a clever angle by introducing him to the audience through the eyes of an investigative journalist assigned to profile the beloved television entertainer. The director Marielle Heller (Can You Ever Forgive Me?, The Diary of a Teenage Girl) skilfully brings it to the screen with the help of brilliantly cast actors capable of expressing all the nuance of their characters' subtly drawn emotions.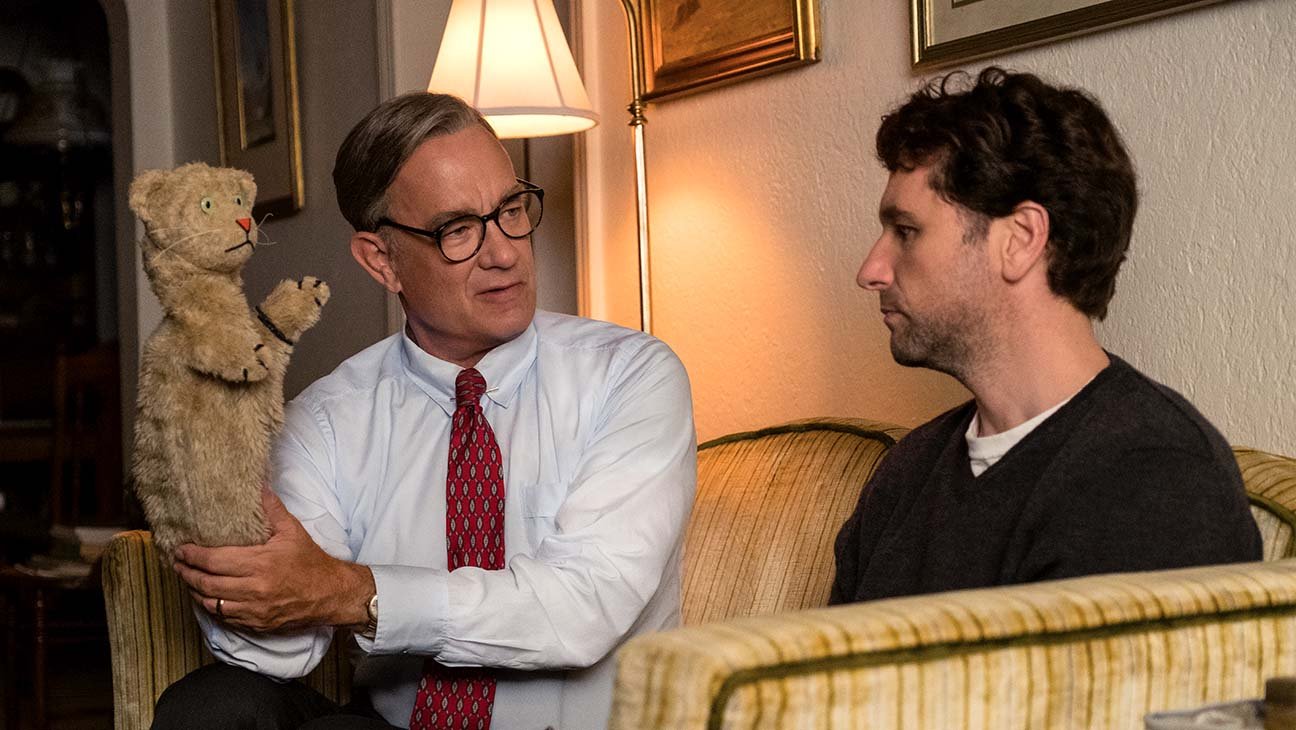 Tom Hanks so thoroughly inhabits his protagonist's persona that the two become virtually indistinguishable. Wearing Mr Rogers' signature cardigans and canvas shoes and seamlessly adopting his unique ways of being, he exudes infinite charm and wisdom in every pensive glance and carefully considered turn of phrase. Not less impressive is Matthew Rhys as Lloyd Vogel, the filmic alter ego of the Esquire reporter. The Welsh actor, mostly known for the TV series Brothers and Sisters and The Americans, surpasses all expectations by delivering an extraordinarily sensitive performance of a deeply wounded son whose encounter with the children's TV star enables him to come to terms with his father's failure as a parent and find in himself a capacity to forgive.
Approaching her subject with enormous tenderness, the director goes to the greatest lengths in order to showcase the unique value of Rogers' work. The painstaking research put into the set design and storyline pays off, as the resulting narrative flows smoothly and naturally, revealing, bit by bit, a deceptively simple image of a genuinely kind and thoughtful man who became a mentor and even a substitute father to several generations of young Americans.
Following Vogel on his journey of self-discovery, we watch Mister Rogers bring to life the Neighborhood of Make-Believe in his own pace, against the pressures of a busy studio environment. Employing a whole array of personally animated characters, from Daniel Striped Tiger, through X The Owl to Henrietta Pussycat, he patiently talks to children about important yet difficult subjects, such as divorce, death, sibling rivalry, disability and racism. We also hear and see him sing – basic yet delightful and meaningful songs, most of which (as a music lover with a degree in composition) he wrote himself. The most famous and memorable one, It's You I Like, carries a potent message which, however trivial, appears not less urgent and relevant today than it did in 1971. With just a couple of chords and a few straightforward words, it strives to point out the value of what is held "deep inside" a person, as opposed to the physical features beyond their control or the artificial facade maintained for the benefit of the external world. What Do You Do With The Mad You Feel?, on the other hand, shifts focus to the truly unsightly aspects of human nature revealed in unpleasant attitudes and behaviours, and teaches kids how they can manage their most turbulent emotions without harming others.
Effective as they are at summing up the programme's simple philosophy, both songs turn out to be just as crucial to the film's premise, since, upon discovering Mister Rogers' universe, Lloyd Vogel has no other choice but to come out of his shell and confront his true self. Having spent his whole adulthood putting up tough walls around his sensitive core in the aftermath of his father abandoning him and his sister at their mother's death bed, the conflicted reporter, however entirely invested in the subject, subconsciously fears his interviewee as someone capable of seeing through his professional mask. Unable to drop his guard and threatened in his position of power by the puppeteer's innocent questions aimed at getting to know him better, he ends up bursting with anger. Ultimately, though, Roger's warmth and best intentions find their way under his tough surface, allowing Vogel to get in touch with his feelings, understand their source and deal with them in the most constructive of manners, with a benefit to both himself and his loved ones.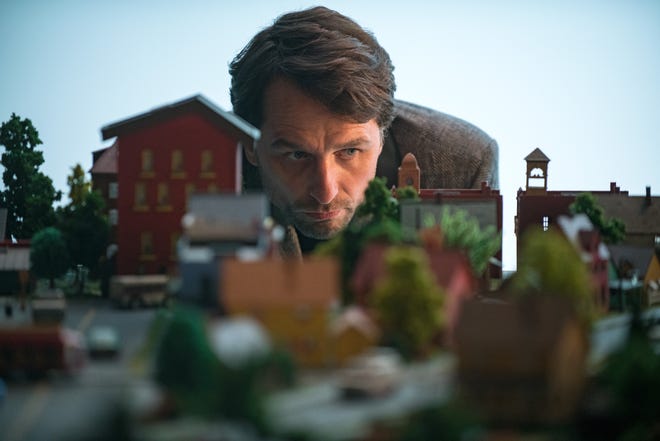 Subtle and thought-provoking, A Beautiful Day in the Neighbourhood is a greatly important and needed film about Mister Rogers' gentle and caring way of looking at the world, which is increasingly worth being remembered and duly appreciated. In the reality of the incessant chatter and pointless noise produced by "people throwing pies at one another", as he once anxiously observed, Fred Rogers' soft voice introducing children to a brass band, taking them on a guided tour of a family-owned pasta factory or assuring them that animals have emotions just like we do, while tenderly embracing a rescue gorilla, is as precious as only a warm smile and a heart-felt hug can be. So do yourself a favour and be Mister Rogers' neighbour. It will do you good. Because it's you he likes. Not the things you wear. Not the way you do your hair. It's you he likes…
©Anna Bajor, Tracks & Frames, 2020