Kuba Więcek is a 24 year-old Polish sax prodigy and the first debutant in nearly three decades included in the renowned Polish Jazz series by Polskie Nagrania, the country's longest-running record label, presently owned by Warner. Initially trained in Poland, he then studied in Amsterdam and New York, under the guiding eye of such alto luminaries as David Binney, Lee Konitz and Steve Lehman. Yet, it is the famous Rhythmic Music Conservatory in Copenhagen where he chose to complete his musical education and which he recalls with most fondness among numerous institutions frequented by him as a student. That is because the Copenhagen school was the only one that encouraged him not to limit himself to the cosy confines of jazz, but actively look for inspiration in all forms of musical creativity and other arts. "Life in Amsterdam was about getting to know what I dislike, in Copenhagen – about searching for what I love, and in Warsaw it is all about doing what I love" – he declares.*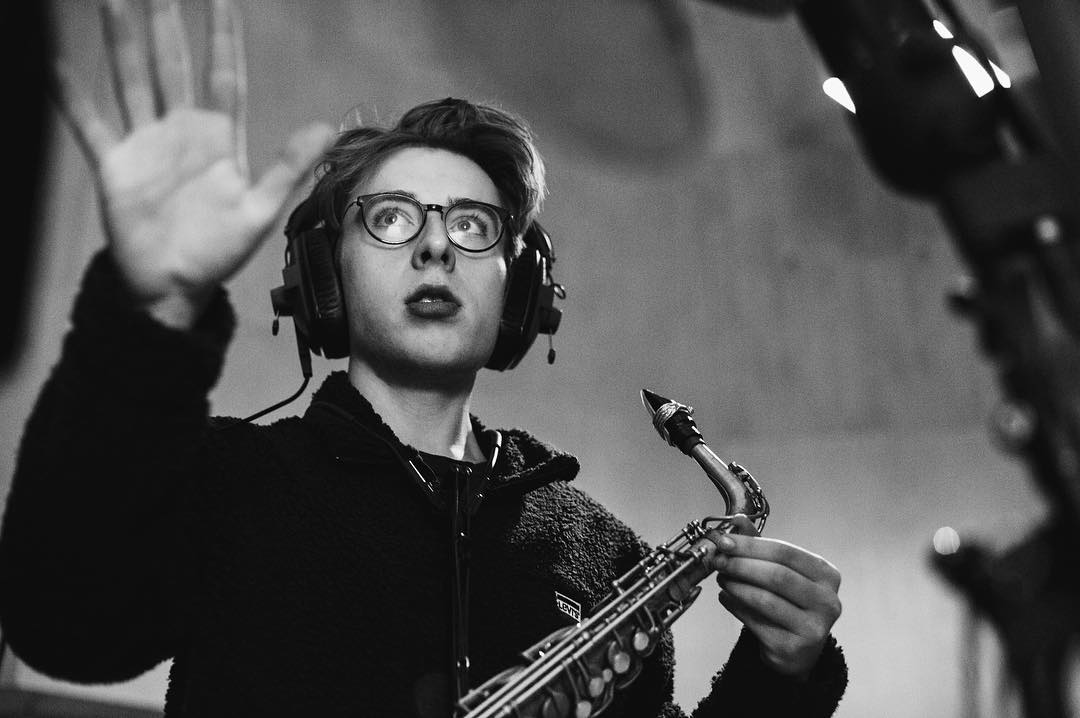 The generation gap defying trio that Kuba has recently formed with bassist Michał Barański and percussionist Łukasz Żyta (both significantly older and accomplished musicians, as well as distinguished tutors and researchers) appears as the most original and fruitful collaboration among his numerous projects up to date. Only two years after the release of Another Raindrop, an intriguing debut LP on which the young composer displayed a great deal of talent, flair and skill while still looking for his individual voice, the trio are now touring in support of the new album Multitasking, vastly surpassing expectations kindled by their first record.
Playful, imaginative, minimalist and precise, but never self-indulgent, Multitasking exudes the spirit of inventiveness and unlimited fun found in the child-like activity of putting the smallest units together in order to erect new worlds imbued with visions and feelings. Featuring intricate rhythmical patterns and catchy yet elaborate melodies seasoned with a good dose of mimetic humour, Kuba manages to balance structure with free-flowing energy. Within every piece, a clearly defined conceptual frame leaves an ample margin for controlled chaos. Manifest in jerky outbursts and witty soliloquies, it is however a mayhem of a self-limiting variety, ultimately meant to draw attention towards the composition's core idea, following the overarching principle of proportion and equilibrium.
As the title itself should suggest, Multitasking contains a whole array of sonic utterances evoking a variety of moods and emotions. Easily escaping simplistic genre classifications, rather than as a jazz record, it reveals itself as a product of three creative minds employing jazz instrumentation for their highly idiosyncratic purposes. Liberated from hierarchies and formulaic approaches, the album aspires to be heard as a eulogy to the universe of sound, an unpretentious but self-assured glorification of music per se.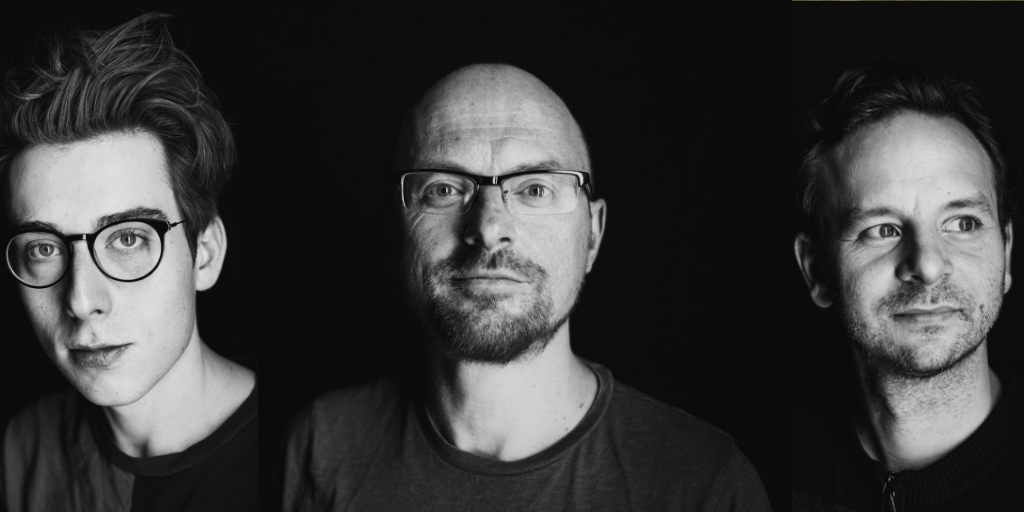 Beginning with the Balkan-inspired, high-octane SUGARBoost followed by just as spunky and untamed Tacos in LA, Multitasking proves beyond any doubt that its composer's boundless ingenuity and technical mastery match each other perfectly, allowing him to execute just about any idea born in his extraordinarily fertile mind. Oblivious to the limitations of speed or the route's complexity, Kuba – a self-described food aficionado – swerves from one amuse-bouche to another with incredible grace and a huge appetite. His sound is modern and fresh without ever appearing too sleek, thanks to the impressive range and warmth of tone he manages to exude from his instrument. Its uniquely tender timbre clearly transmits the artist's sensitivity and emotional maturity, as well as his deeply reflective yet joyous approach towards the world.
Staggering between tentative whisper and confident enunciation, the entrancing sax monologue in Me & My Present Reason comes across as the purest expression of that incandescent zest for life, fuelled by a successful passage from a promising thought to its ecstatic fulfilment. Niszczycielskie Buldożery (Destructive Bulldozers), a follow-up to Szkodnik (Troublemaker) from Another Raindrop, with its vehemently expelled sequences of twitchy notes and a pronounced mechanical pulse, points to the artist's overt krautrock and techno influences. His passion for cyber-reality generates Jazz Robots, a perfect piece of jazzy animatronics concocted from a few simple but expertly blended ingredients. On the other hand, in Wspomnienia starego kowala i jego los (Memories of an Old Blacksmith and His Fate), the magical power of natural sound evokes the world of childish fantasy. Threading a delightfully nostalgic theme sourced from Polish folk and imaginatively layered with rhythmical effects imitating the blacksmith's work, this remarkable composition brings to mind Yuri Norstein's unrivalled animations, so beautifully scored by the director's close collaborator Mikhail Meyerovich.
If that wasn't enough, Barański's fascination with konnakol, the Indian art of representing percussion syllables vocally, results in Jazz Massala. The following Eden unfolds as a mesmerising rendition of Mark Hollis's eponymous piece originally released on Spirit of Eden. Finally, Multitasking, the titular closer, perfectly encapsulates the album's sparky expression. A cracking and buzzing track infused with a hefty dose of klezmer energy, it sees the band's leader bend over backwards and literally run out of breath in order to catch up with his vigorous rhythm section rushing ahead at a breakneck speed.
Daring and exciting, Kuba Więcek Trio's latest opus redeems jazz as a musical form capable of incorporating all styles and aesthetics while remaining true to its core principles. Having stirred the genre's torpid waters in his native Poland (which presented to the world such influential figures as Krzysztof Komeda, Zbigniew Namysłowski and Tomasz Stańko), Kuba began his career in a spectacular manner, gathering a number of prestigious awards. Brimming with energy and eager to surprise both himself and others, yet free from stifling arrogance characteristic of young creatives on the ascent, he is just starting to unfurl his creative potential. Whatever comes now, it most probably won't be the next logical step on the path he has so far charted, as he declares a pressing need to constantly reinvent himself by triggering different facets of his artistic personality. Multitasking is irrefutable evidence of his outstanding musical instinct, and that in itself seems enough of a reason to eagerly await his future endeavours.
.*http://jazzforum.com.pl/main/artykul/kuba-wicek-another-raindrop; translation from Polish into English: Anna Bajor
---
INTERVIEW
Soon after his remarkable performance during Polish Jazz London Series, we spoke to Kuba about his musical background, greatest inspirations and the art of cooking.
How do you perceive jazz as a genre and where would you place yourself in its broader context?
I see jazz as two things. The first one is music that was being made in the 1930s-1960s and played by Louis Armstrong, Charlie Parker, Bill Evans, John Coltrane etc., and the second one can be described as a state of freedom that allows you to do whatever you want to – the more spontaneous and the more joyful, the better. Nowadays jazz music mixes with other genres so much. It doesn't sound like jazz that was played 80 years ago anymore, but it still has a lot in common with it.
Have you noticed any differences in attitudes and expectations towards jazz between Poland and abroad? Do you observe a generational split as well?
For sure. When I was living in Copenhagen, which is a city full of jazz tradition (many jazz greats like Oscar Peterson, Ben Webster and Dexter Gordon used to live there for some time), I could really feel that the audience and musicians themselves were eager to maintain that tradition from the past. It still lives there, and that's beautiful. In Poland we didn't have that so much. People who created Polish Jazz, like Komeda, Stańko or Namysłowski, sounded different from the very beginning because they didn't have the opportunity to listen to those American musicians on a regular basis. I can see that for younger generations here, like me, it has really changed a lot. Speaking from my experience, I can tell you that I wasn't really much into traditional jazz before I moved to Copenhagen. When I was in Poland, before moving there, I just wanted to play my own music that would sound original. Now I'm back and want to do the same, but it's very nice to have this background now.
In Poland, I would say there is definitely a generational split – it's not very common for musicians from different generations to be together in a band. While in Denmark, for example, it is common, but I think that is mostly due to a national tradition and the way we were brought up.
Do you believe in the idea of originality in the post-modern world?
Sure, I think it's a decision of a kind. If somebody really wants to be original they will get there. There are so many ways now.
What's your opinion on the importance of formal education in music? Is it essential or just helpful? Can it kill creativity? If you look backwards, what role did it play in your specific case?
It depends on the student, I would say. If somebody really wants to play music, they will do it anyway. It can be helpful for sure. The first jazz school I went to was in Amsterdam, and I decided to quit after 8 months because they didn't support me in what I wanted to do. Then, I went on to study in Copenhagen and that was a life changing experience for me. I really opened up to other genres of music there. That school was really there for me – whatever I would need or ask for I would get it. They were open 24/7 and we could record in a studio any time. Those were amazing study conditions. On the other hand, they didn't teach me how to play saxophone, I had to learn it before going there.
What are your primary reasons for making music?
It connects me with people, and also I'm just so passionate about it.
Which would you say are the most crucial qualities of a music composer?
To have a distance to yourself. Don't judge too much. Be open to making mistakes. Compose as much as possible. Change the method often.
What did you want to achieve with Multitasking? Did you have any specific aim in mind while working on the album?
Mostly, I just wanted to write songs that would be interesting to me. I'm listening to so much different music and it's harder and harder for me to get attracted. I also wanted to show the progress that we had made as a band. As we were touring in support of our first album, that music was changing a lot, so I knew that our next record would be very different. I think this goal has been pretty much accomplished.
What are you looking for when listening to other genres? What makes you tick?
Rhythm, contrasts and form. I'm greatly influenced by artists who have been working with electronics, like Bon Iver, Tame Impala or Radiohead. Translating electronic sounds to the acoustic realm is something I'm experimenting with.
Do you have any musical heroes you've always been looking up to?
It's always changing. My heroes now are completely different from 5 years ago.
How have your influences been changing over time?
When I was 17 and got into jazz music I was so much into the modern NYC jazz scene like David Binney, Ambrose Akinmusire, Aarons Parks etc., but when I went to Copenhagen, it changed to Kanye West, Flying Lotus, The Beatles and, in the jazz world, some European musicians like Django Bates, Christian Lillinger, Soren Kjaergaard, and I think these are some of my heroes I listen to until now, but I'm looking for new ones all the time.
Do you think about music in visual terms? Are films influential to you as a musician?
Typically at some point I will look at any art from a form perspective, and then it's quite easy to compare and see how they can inspire each other. I definitely had this moment when I was analysing films in terms of dramaturgy, for example, and I was trying to influence the dramaturgy of my albums or live performances with them.
Which other arts are important to you as a source of inspiration?
To be honest, I try to look at everything as an art form. It may be a painting in the gallery or a situation when I just stand still on the street and people are walking next to me. Sometimes it's a conversation with someone and another time it's observing my body or my mind. I try to be as open as possible for things to happen.
Which stage of creativity – writing, recording or performing – do you find most enjoyable?
I think writing, but I also write while recording and performing – because those are the moments when I spontaneously get other ideas and then I usually change what I would write at home.
You've been recently spending a lot of time on the road. Do you have a favourite spot on the map where you are always happy to come back to?
Hard to say. All places are very nice – sometimes it's hard to appreciate them because you just stay there for a very short period of time. Last year I played around 8 concerts in Tokyo and I stayed there for 3 weeks. That was really amazing.
Your second greatest passion is cooking. What does it have in common with music?

It's also an art form that inspires me a lot. There is not that much of a difference between cooking and composing. You make choices like: do you want more or less salt in your food? Do you want your drummer to play more on cymbals or on the drums? Do you want to have a more or less crispy sound? This food should be the best thing you've eaten in your life or it should make your life easier. Or maybe it should prepare you for the next dish you will have.
Which are your favourite recipes?
I'm very much into Asian food. I like all kinds of curries, but also Japanese soups like soba or ramen.
What are you working on right now? Could you disclose anything about your next project?
I'm working more and more on making music with my computer. It's the next instrument I'd like to master. I just have a feeling that it can expand my imagination. As I said before, I like translating electronic sounds to acoustic music, so I would really love to get to know them better. At the same time, I compose more and more for different bands, including some larger ensembles.
© Anna Bajor, Tracks & Frames, 2019